Allegiant Bulk Solutions, Serving Western Canada & Beyond
Allegiant Bulk Solutions Ltd offers dependable, reliable, and professional transportation services. Our team of drivers is highly trained. We have safety and customer service as our top priorities.
Allegiant Bulk Solutions Ltd is based in Yorkton SK. We are a locally owned and operated business. We currently serve Western Canada but we will also go nation-wide. We provide grain and fertilizer hopper transportation. We also have flat decks for equipment and open load hauling, provide transload services and rail to truck or truck to rail. We also provide warehouse services & distribution and side dump / gravel hauling.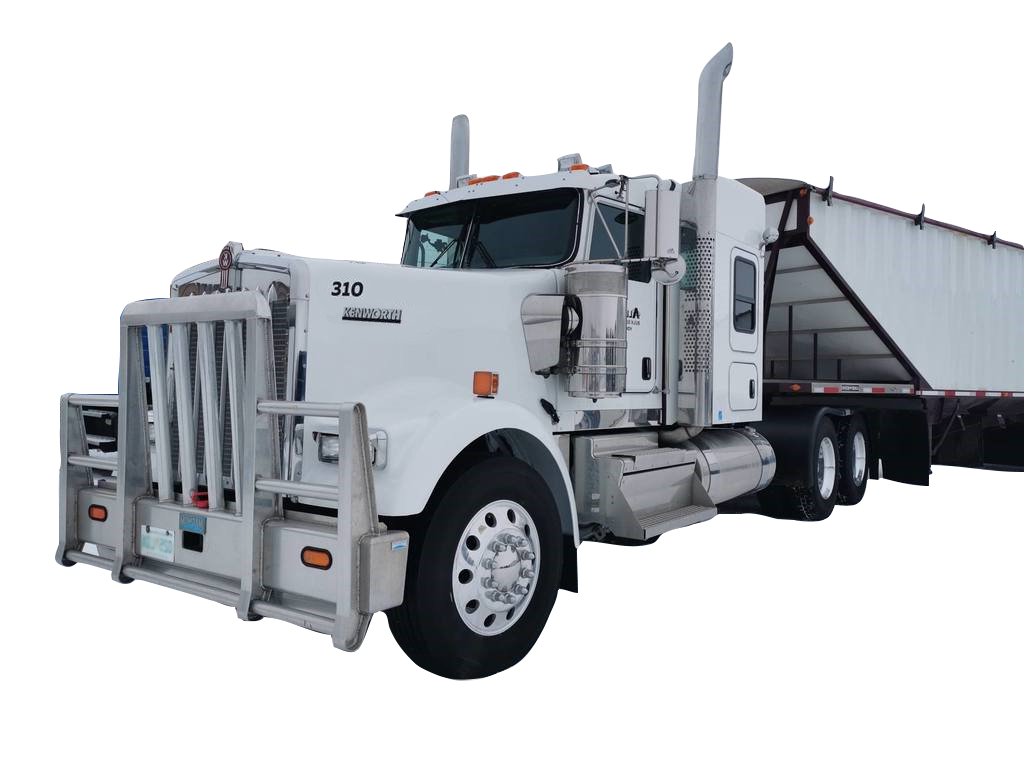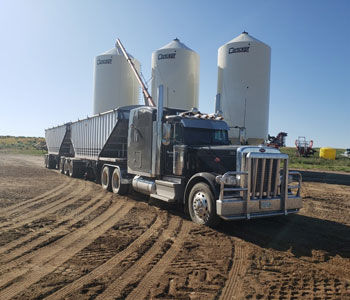 Bulk Transportation
The bulk products we transport do not come packaged. Things like grain, road salt, cement. These products are generally sold by their weight or volume. Liquids like fuel and propane are also bulk products. Trailers for bulk hauling are sealed to contain the cargo. Call us to discuss your bulk transportation requirements.
Flat Deck
Flat deck and step deck trailers are flat platforms without walls or roofs. These trailers are ideal for transporting bulky equipment and machinery. Items that would not fit into a traditional enclosed semi-trailer. They are used for loads that do not need to be protected from the weather or elements.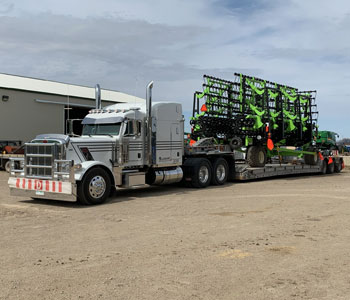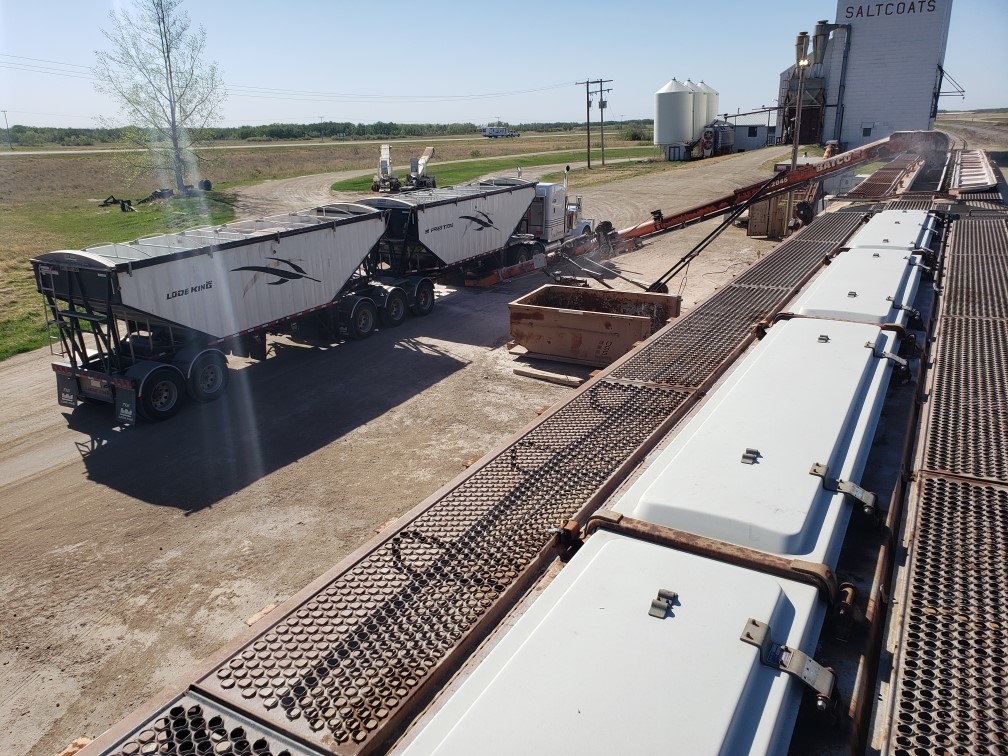 Transload
Rail is often a preferred method of transporting bulk goods over long distances. Most do not have a rail siding on their property. That is where transloading comes into play. We specialize in truck to rail and rail to truck transloading. Allegiant Bulk Solutions can transport your goods to be loaded onto rail or vice versa.

Grain/Fertilizer/Hopper
Transporting grain or fertilizer, our driver's expertise ensures the job is done properly.

Flat Deck
Transport farm equipment across Saskatchewan, Alberta & Manitoba.

Railcar Transload Services
Loading & unloading of railcars at our site & transportation to warehouse or customer's site.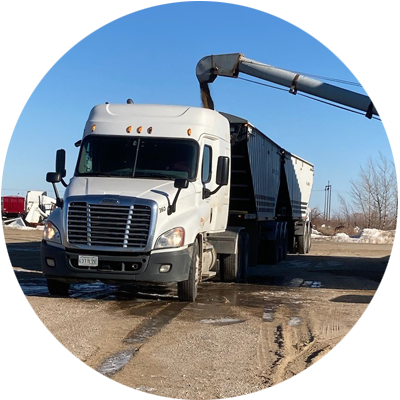 Warehouse Services & Distribution
At our storage shed, we store fertilizer & distribute to customers.

Pneumatic Tanks
Hauling products such as road salt and cement.
Side Dump/Gravel
For all your hauling needs we provide service from construction to mining.